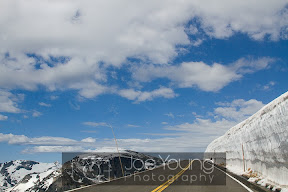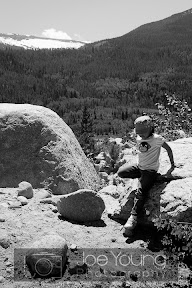 Finally I have taken my family out West to witness the grandness of the beauty a camera can't capture. The purpose of the trip was to take Abigail to a Latin American Adoption Heritage Camp. We thought we would spend a few days enjoying the sites before the camp.
We flew into Denver, rented a car, and started our journey to Estes Park, a gateway to the Rockies. I forgot how empty the traveling was with gas stations and restaurants far and few between. Somehow Abigail spotted a Chick-Fil-A which filled some hungry stomachs. I was surprised they had sweet tea and spicy chicken nuggets which I expect will hit Hickory in about six months.
Estes Park was not what we expected. The town had some history, including the haunted Stanley Hotel but lacked the charm and good food we hoped for. For supper we ate what tasted like a microwaved flip flop. Think of Gatlinburg going through a rough recession back in the '80s.
What Estes Park lacked the national park made up for. We saw elk everywhere, hiked through snow with a nice older couple. We also walked to several beautiful waterfalls.
The next day Julie drove across the park, over the highest road in the US, Trail Ridge Road. The road is only opened a few months during the year and was delayed because of a recent snow. For most of the two hour drive you are over the tree line. On one side of the road is a huge drop off, you either see the tops of trees or the sky. On the other side of the road is a huge snow drift, often much higher than car. We stopped and hiked in the snow a few times and took pictures. We saw more elk, rams, and a moose. It was incredible. It made Abigail sick.
We stopped at Grand Lake for lunch. The food was much better. It had more of a feel of an old Western town with streets from the days of cattle drives and rodeos.
I have to give credit to Julie for driving. Abigail is not the mountain climber I thought she was but it an adventure. We made it to the YMCA camp, Snow Mountain Ranch, for the heritage camp. The place is huge but not real photogenic due the pine beetles destroying most of the trees. It was still well worth the trip.
- Posted using BlogPress from my iPad